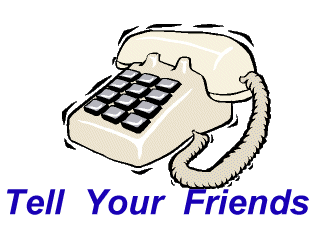 Click here
It's all in
A-Wedding Day.
Search The
Shopping Plaza
Wedding Recipes
Recipes for Wedding Cakes and Dessert Cakes for all occasions


---
Recipes for Wedding Cakes and for Rolled Fondant Icing
---
ORANGE POUND CAKE
Solid shortening
2 pounds sweet butter
10 cups sugar (5 pounds)
2 dozen large eggs
1/2 cup freshly grated orange zest
3 tbs orange extract
3 tbs vanilla extract
13 1/4 cups unleavened sifted cake flour
2 tsp baking soda
1/2 tsp salt
2 cups orange juice concentrate
4 cups sour cream

Grease with shortening 9 round cake pans, 3 in each of the following sizes: 12 inch, 8 inch and 5 inch (all 3 inches deep) and set aside.

In a large mixing bowl, cream the butter and sugar on low speed until light and pale yellow. Beat in the eggs, orange zest and extracts. Slowly add the flour, baking soda and salt, incorporating fully after each addition. Mix in the concentrate and the sour cream. Scrape the sides of the bowl and mix to smooth out any lumps.

Divide the mixture into prepared pans so that each is equally full. Bake in a preheated 325 degree F oven for 35-40 minutes or until cakes pull away from the sides of the pans and cake tester comes out clean. Check cakes after 30 minutes. (Do not let pans touch each other or the sides of the oven. It is important not to overcrowd the oven. Unbaked cake layers can sit at room temperature until oven space is available.) Remove cakes from oven and allow them to cool in their pans on a wire rack.

Baked cooled cakes can be wrapped in their pans and refrigerated up to one week, or frozen.

Dark Chocolate Filling

3 cups heavy cream
4 tbs sweet butter
3 pounds semisweet chocolate, finely chopped

In a large saucepan bring cream and butter to a rolling boil. When the cream mixture rises in the pan, add the chocolate, stirring constantly. Remove the pan from heat and stir for 5 minutes. Cover the filling and store at room temperature for 3 days of refrigerate up to one week. Bring the filling to room temperature when ready to use. It may be necessary to heat the filling in a double boiler to achieve a spreadable consistency.

---


PEACH COFFECAKE
1 pkg. yellow cake mix (18 oz)
1 can peach pie filling (21 oz)
3 eggs
3 T. sugar
1 t. cinnamon

Mix together by hand the cake mix, pie filling and eggs.
Spread in a 9 x 13" pan that has been sprayed with vegetable oil.
Stir together sugar and cinnamon.
Sprinkle over cake batter.
Bake, uncovered, at 350 for 30 minutes.
Test with a toothpick.
Makes 8 servings.
Serve warm or cold.
Top with whipped topping or ice cream.
Variation:
For APPLE COFFEECAKEApple coffee cake, substitute spice cake mix and apple pie filling. You may want to cut up the apples a bit.

---


ROLLED FONDANT


4 pounds confectioners' sugar, plus extra for kneading
1 1/4 cups light corn syrup
2 tsp orange extract
2 tsp vanilla extract
1/2 cup cold water
2 tbs gelatin
Yellow food coloring
Red food coloring

In a large mixing bowl, sift the confectioners' sugar. Make a well in the center of the sugar and add the corn syrup and extracts. Do not mix.

In a small saucepan add the water and sprinkle the gelatin over it. Let stand one minute. Heat the gelatin and water over medium heat for 1/2 a minute or until it is hot and the gelatin is fully dissolved. Pour mixture into the well. Quickly stir the mixture with a heavy wooden spoon from the center out to evenly disperse the gelatin.

When the mixture becomes too thick to stir, turn it out onto a work surface dusted with confectioners' sugar. Knead the fondant until smooth and doughlike. If the fondant is sticky (this tends to happen in humid weather), knead in more confectioners' sugar.

Knead in food coloring until desired color is achieved. Add coloring a few drops at a time, as a little goes a long way. Store fondant in a tightly sealed container in the refrigerator up to one week. Bring to room temperature, then knead well prior to use. If fondant is too dry, add a few drops of water. If fondant is too sticky, add more confectioners's sugar. Cover with plastic wrap and let it rest in an airtight container for several hours before using.


---
Copyrights © 2008 All Rights Reserved Nily Glaser, A-wedding Day and Gan Publishing
Permission to re-print
If you would like to add contents to your site, newsletter, or publication, we grant you permission to post this Article and forward it to your friends. You must include all copyrights information, keep each articles AS IS with no additions or deletions, actively hyperlink to A-wedding Day and to any links within the article, and post the entire by-line. Set By Nily Glaser of A-wedding Day right under the title of the article, as a hyperlink.

BYLINE Copyrights © 2008 All Rights Reserved Nily Glaser, Nily Glaser is the founder of A-wedding Day.
A-wedding Day is a very popular Wedding Resource and Information Center, and a discount shopping mall for wedding gifts, supplies and bridal accessories.

Please send us a courtesy copy of your publication and / or the URL and a website link.
Please snail mail a copy of any printed publication using this article to:
A-wedding Day, A Gan Publishing Company
3638 University Avenue Suite # 203
Riverside, California 92501



Do you need content for your web sites and Ezines?

Click here for ARTICLES available for re-print

You MUST adhere to the guidelines as posted above.
---
---
VISIT OUR
Discount Bridal Shopping Mall
and Save!
---
---

For complete wedding accessory collections, unique personalized gifts, do it yourself projects and more.
Click Here.
---
---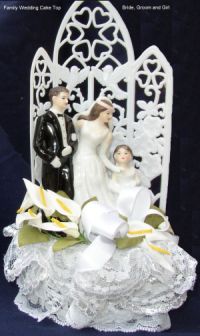 For unique,
family cake tops.
Click Here.
---
---

For unique, personalized
cake tops.
Click Here.
---
---

For unique
cake tops.
Click Here.
---
---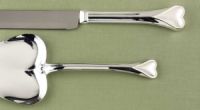 For unique
cake serving sets.
Click Here.
---
---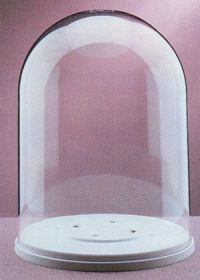 For cake top keepsake dome.
Click Here.
---
---